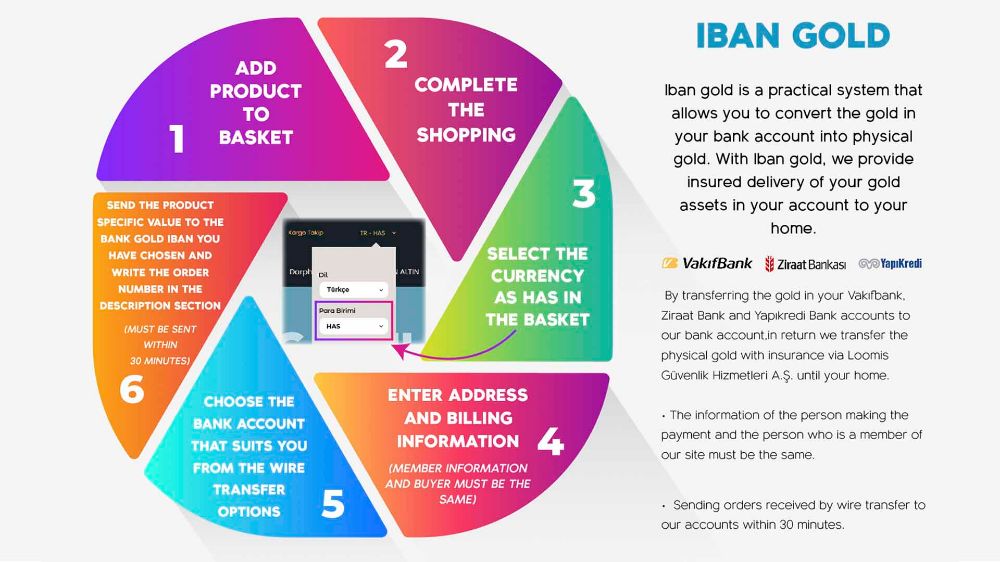 Much like the IBAN system itself, wherein with the help of an International Bank Account Number you are able to make international money transfers, the IBAN Gold system will enable users to exchange their gold in the bank into actual physical gold such as gold bars. TR Gold Store is proud to offer IBAN Gold services to its users.
With TR Gold IBAN Gold service, you can transfer the gold that you have in your bank accounts at VakıfBank, Ziraat Bankası, and YapiKredi bank, to our bank account. After that we will deliver equal amount physical gold to your home in a fast and smooth process.
You can also buy gold bars on our website and learn the current prices of 24 carat gold bars.